Order Peter Bonner's books: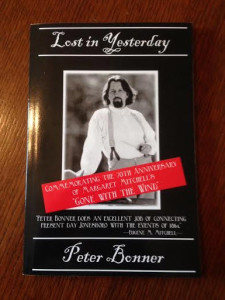 Lost In Yesterday contains the true stories that Peter believes fill the pages of Gone with the Wind per Margaret Mitchell's statement that, "practically all of the incidences are true". The book is the written version of Peter's internationally acclaimed GWTW Tour. It is the only book to ever garner a blurb from a member of the Margaret Mitchell Estate (the late Eugene Mitchell).
All copies autographed.
Order Lost In Yesterday (INSIDE the USA): $15
---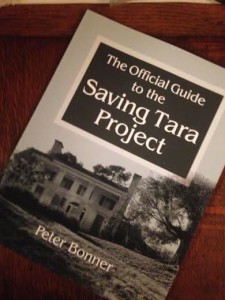 The Official Guide to the Saving Tara Project proclaims that Tara was not destroyed and today is being restored by Peter Bonner and his crew of volunteers in an old barn south of Atlanta, Georgia. It was Peters love of stories that created the GWTW Tour and book that gave him credibility to be given the task of preserving and presenting the most iconic movie set of all time….Tara.
All copies autographed.
Order The Official Guide to the Saving Tara Project (INSIDE the USA): $15